NiMh Cells Seem To Be Fading Away
We have used NiMh cells for years, but they are now harder to find and a lot more expensive.  So we are switching the main batteries from 8-cell NiMh to 3-cell 18650 cells with a BMS.  We still need a stable and safer backup cell for another part of the system.
Cost Effective Option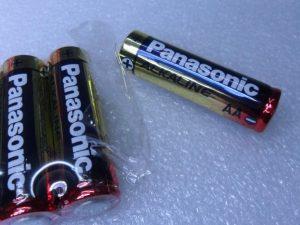 These Panasonic AA Alkaline cells although non-rechargeable will back-up the remote unit.  The next step was to find some data so off to the Panasonic web site.  Typical of most big companies there days the web site was all sales BS and glossy pictures, no real data to be seen.  It must be there somewhere, unless they are trying to hide something – you never know these days.
It's possible that these are not true Panasonic cells, but that doesn't matter for now.  My current complaint is that data is not "readily" available from the Panasonic web site.
It looks like the capacity should be over 2000mAh (2Ah).  Most customers wouldn't know if they were getting 2000mAh or 200mAh – the cells go in and the device gets used occasionally.  When it goes flat you put more cells in.