Company Profile
Mouldtech Engineering Ltd, New Zealand owned and operated, specializing in plastic injection moulding and toolmaking.
Mouldtech was established in 1992  and  has since established itself in the New Zealand manufacturing industry.
Taking pride in being New Zealand owned and operated we are always looking for the opportunity to work with New Zealanders in relation to design, production and evolution of their designs into successful businesses.
Our moulding machines have the capacity to produce products of up to 500 grams and have produced items as large as light fittings, transformer housings computer casings, furniture fittings and armrests. Also items as small as screw caps, plugs, washers and computer components. Just a few of the things we have produced in recent times. From the weird to the wonderful, if you can imagine it and have the drive to pursue it, we can build it. We use all types and grades of plastic in our machines as well as heat resistant and glass filled. Products can be moulded in most colours.
We have a well equipped toolroom to construct, maintain and alter the injection moulds to your specification. With over 50 years combined experience you can be assured the job will always be done right and with care.
Contact Details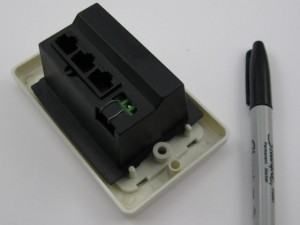 Tom
Mouldtech Engineering Ltd.
4 Button Lane
Waitangirua
Wellington
New Zealand
Phone: (04) 235-7599
Fax: (04) 235-7598
Email: mouldtech@callplus.net.nz
.