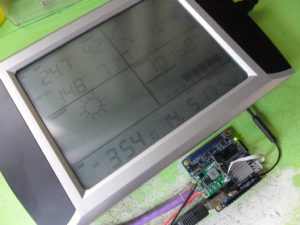 After the failure of the outdoor sender unit and not being able to get a replacement, I have finally had a look at getting a complete new unit working.
The new WH1081 looked like the original but would not work with the installed wview software.  I have been considering updating the software and moving it from a mini-ITX computer to a low-power ARM board for some time.
Note about WH3081 USB lockup
As at mid-November 2017 I see the USB lock up regularly on the WH3081 console in the past month.  Apparently this is a known problem with the console that has existed for some time.  The only solution is to power the console off and back on.
Early in November 2017 the older WH1081 console which had been operating reliably seems to have defaulted the archive time back to 30 minutes.  This is a huge PITA to reset to 5 minutes.
It seems that none of these currently available FineOffset consoles are reliable enough to be useful.  Don't waste your time or money on these.
These sound like minor problems.  But if you want a long term reliable weather station that you do not have to constantly check on and occasionally fix, you should find another system.
.
Weather Station Setup Details here.
View Weather Station here.