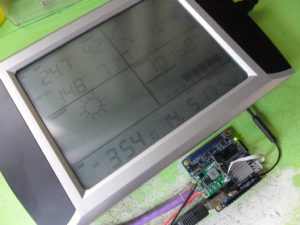 After the failure of the outdoor sender unit and not being able to get a replacement, I have finally had a look at getting a complete new unit working.
The new WH1081 looked like the original but would not work with the installed wview software.  I have been considering updating the software and moving it from a mini-ITX computer to a low-power ARM board for some time.
Details here.
Weather Station here.