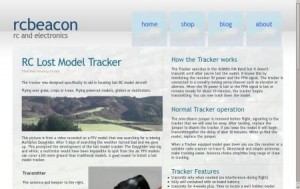 The domain home page has been changed to provide quick basic info before getting into the detail pages and navigating the blog.
Pages recently updated the info pages for the lost model tracker transmitter, receiver and yagi antenna.
I still have my links page which I have set to my browser home page.